Salty Dinner Theater started in December of 2010 with our telling of "A Christmas Carol".  This show proved to be so popular, we decided to try a Valentine's production with "Romeo and Juliet, choose thine own ending", and the rest is history.  Since that first production, we have put on Christmas Carol four more times, and added a great variety of fairy tales, horror classics, great literature, and mysteries.  We have grown from just performing at Madeline's in Sandy, to several restaurants from Layton to Provo.  Giving back to our community, we do at least two benefit shows a year, in addition to our public and private performances.  Recently we have added occasional special events (ie: a spring ball, 80's prom), and annual nights with Santa.
Our team has grown as well. Currently run by 6 women: a director/playwright who's done over 70 shows around the Wasatch valley, an artist who does face painting, henna, horror stage makeup, and just about any other style of art you can think of, a professor of sociology with a doctorate degree and 4 kids, a former business banker in the middle of starting a family, a feminist animal lover about to direct her first Salty show, and our owner. Salty is a passion project for us. Our goals have always been, good shows to full crowds, and an environment of fun and artistic growth for our performers, writers and crew.
About the Owner
Mary has been performing along the Wasatch Front since she was in her teens, but discovered that her true passion is dinner theater. "Dinner theater is a special kind of show, where the audience and performers exist in the performance space together, and have a special relationship. The sound of a full audience, laughing together at a characters ad lib is music to my ears." Salty Dinner Theater is a labor of love, that she has kept going while having and raising four babies. Through the chaos of building a young family, she never wanted to let go of Salty, even when it got tough to balance. "Not only do I LOVE Salty, but it's something I know my children will love, and something I so look forward to them being involved in when they are old enough. My oldest kids, 5 and 4, have started coming to the shows, and the fun they have and the joy in their eyes, their excitement when they get to dance with the characters, it warms my heart and makes all the hard work, sleepless nights and the cost of keeping a small business going, worth it".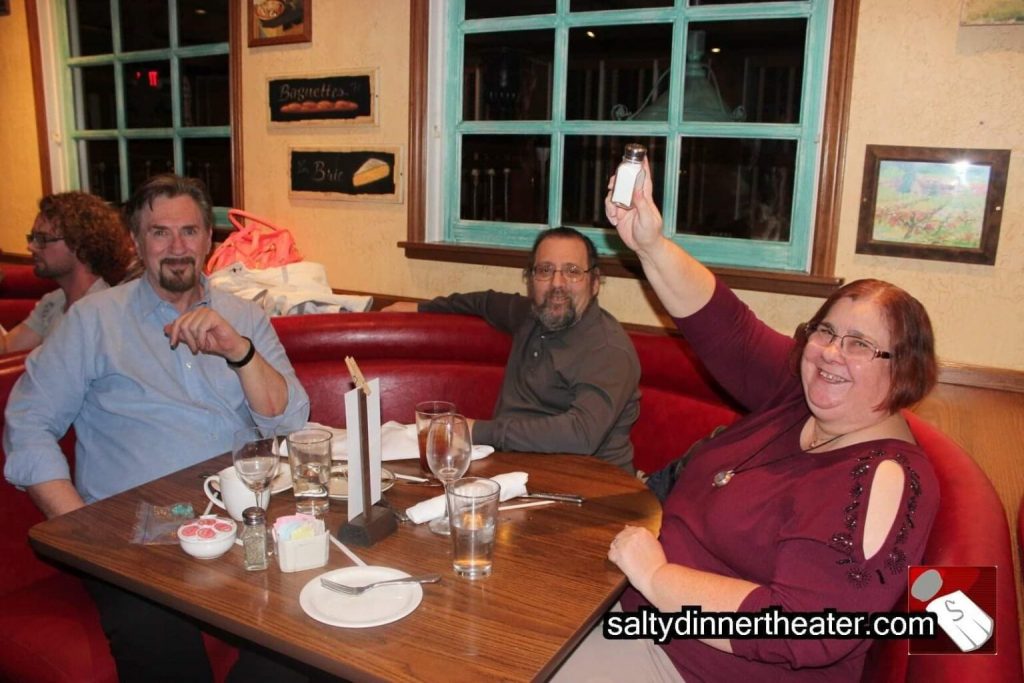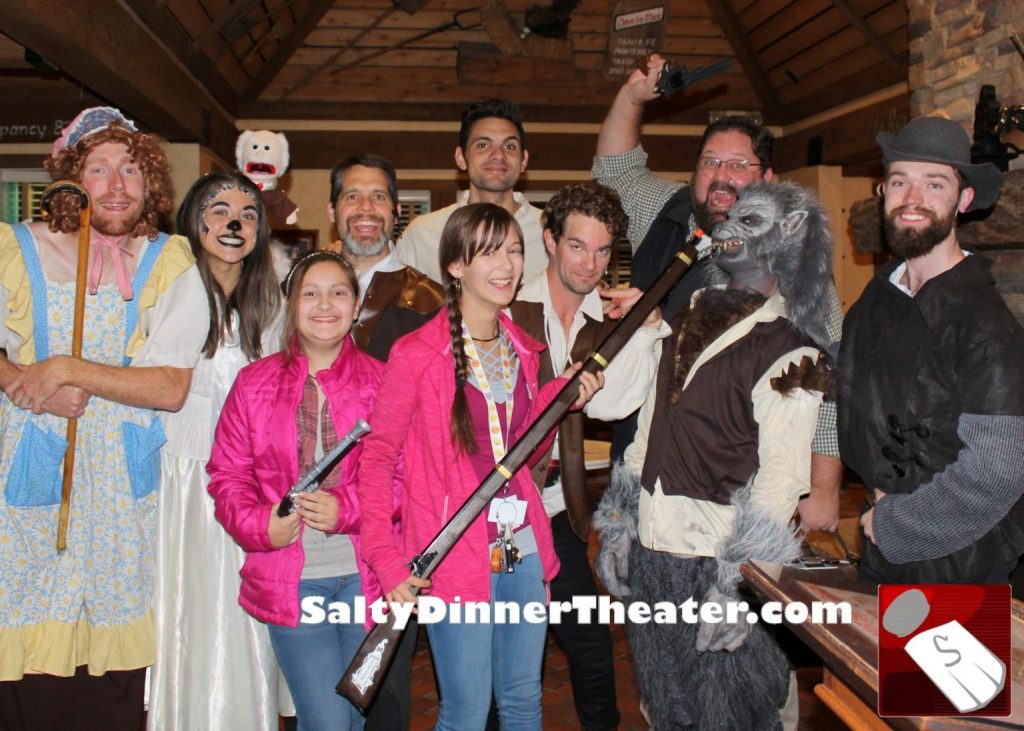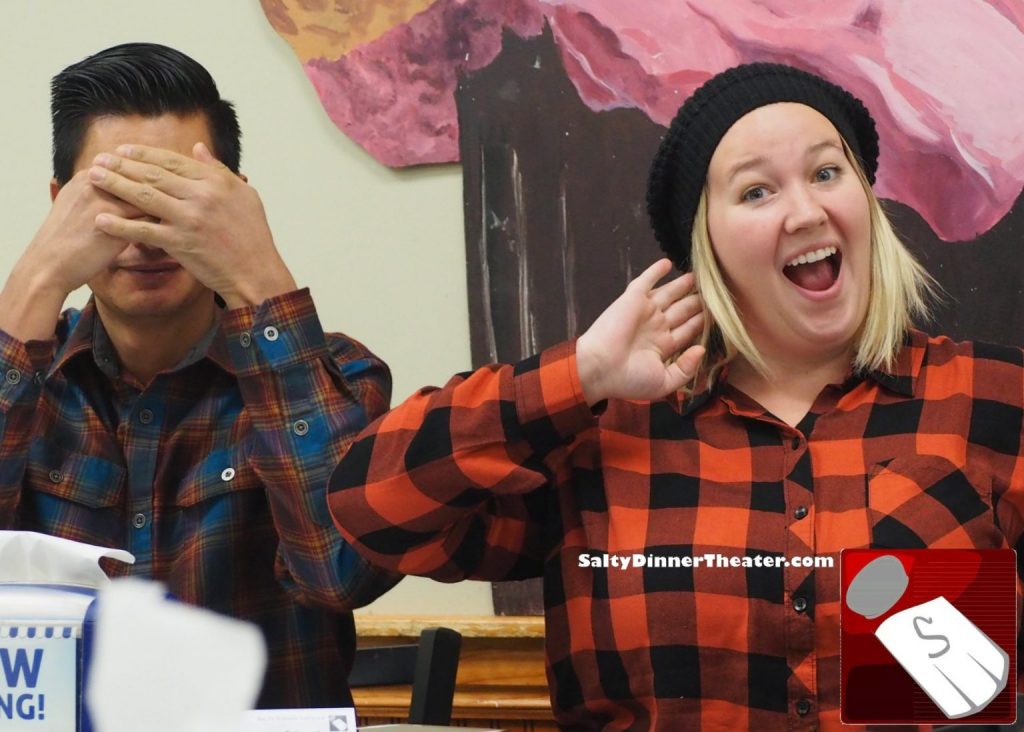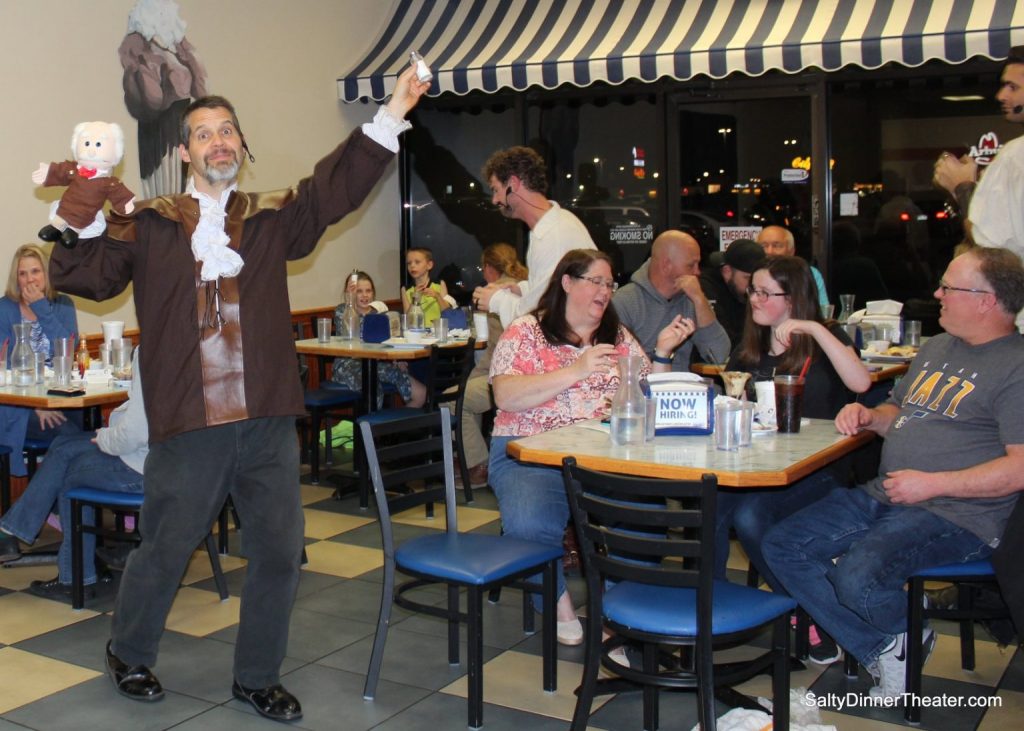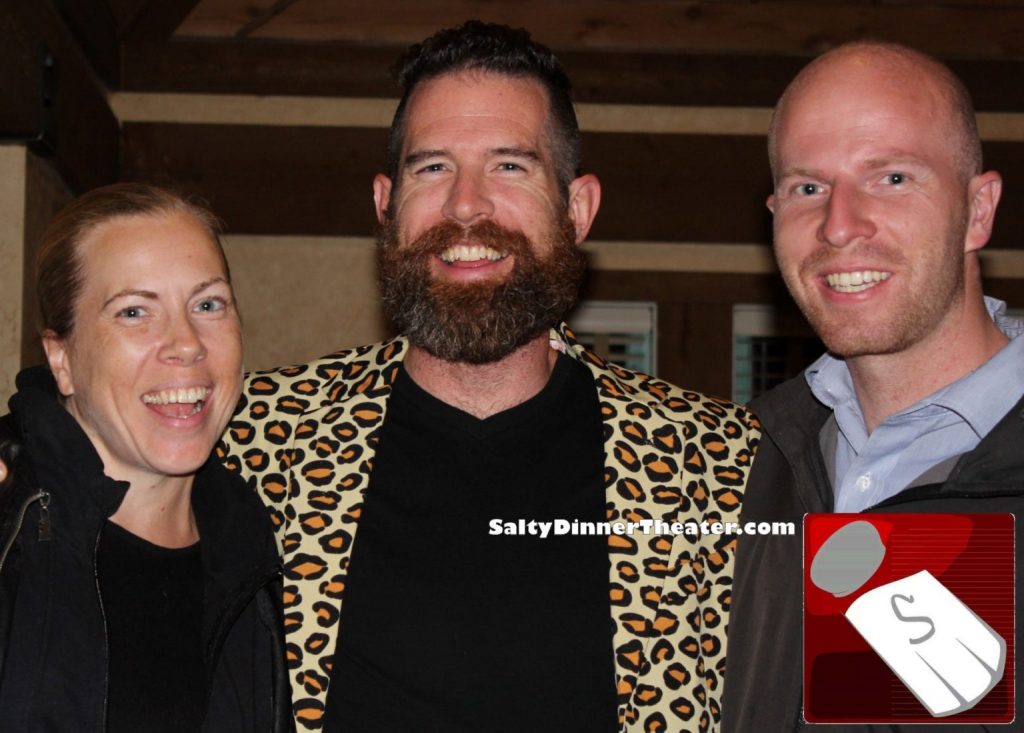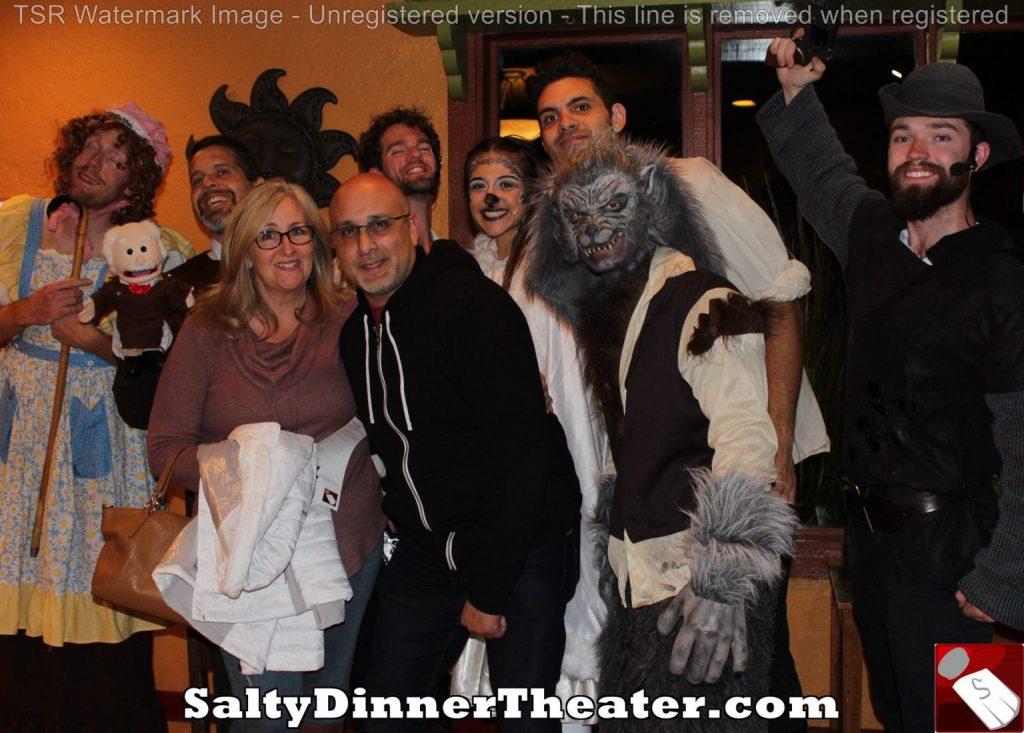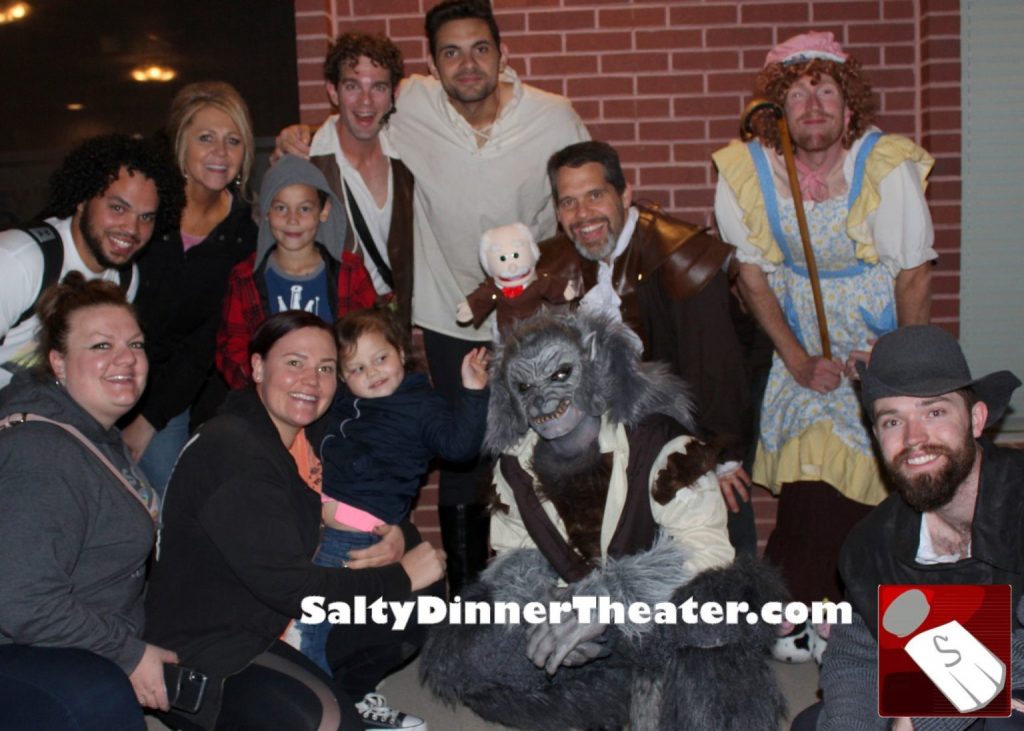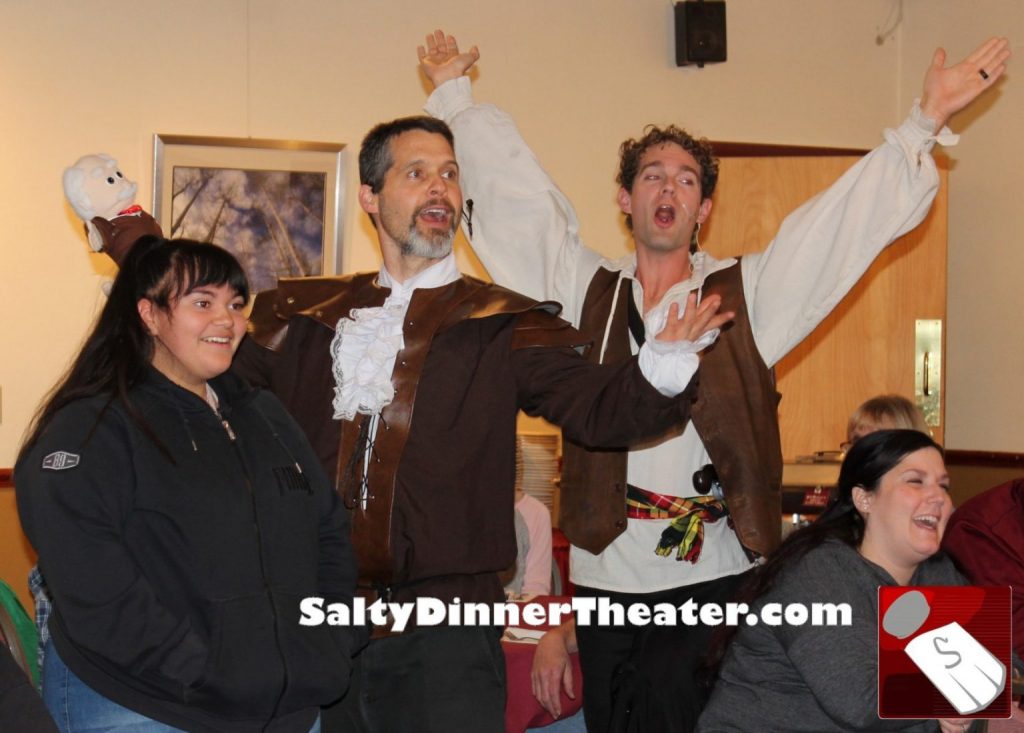 Fun Facts
Salty has produced 36 original scripts, by fourteen different playwrights.
There's an all-woman staff running the company. We know of no other theater company run only by women, and we've looked. So, we may be the only one!
Jamie Haderlie and Jason Jones are our most frequent performers.  They have each been in more than fifteen shows.
88 fabulous performers have entertained with us over the years.
We have had four couples get engaged at our shows.
For the past 4 years, we bring a show to Montana every year to raise funds for homeless youth and families
Buy one ticket at twice the price, and get the second one free! See, we offer deals, and we're good at math!